| Ioana | 18 | Arad, Romania |
I like to waste my life laughing at stupid shit on the internet. Also, I enjoy sarcastically making fun of dumb people and wishing for things I'll never have.
My friends say I'm nice, though.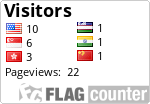 Also, I used to have another blog, but I deleted it. Fresh beginnings and such. I always follow back, too.